Video: Michael Jackson's Daughter Slams Trump, Calls For Resistance At MTV Awards Ceremony
Featured Image via Kevin Winter/Getty Images
Paris Jackson, the late Michael Jackson's daughter, took a jab at President Donald Trump during the MTV Video Music Awards in Inglewood, California tonight, calling for resistance.
"If we were to all put our voices together, do you realize the difference we would make?" the 19-year-old Paris, who works as a model, stated according to Breitbart.
"If we were to all stand up united as one, our impact, it would be huge. Believe me, huge. And that's not fake news."
Paris further declared, "we must show these Nazi white supremacist jerks in Charlottesville and all over the country that as a nation with liberty as our slogan, we have zero tolerance for their violence, their hatred, and their discrimination. We must resist!"
See some of Paris' remarks – which are so incredibly brave because she'll totally lose her career for her boldness – below.
Paris Jackson had to get some powerful words off at the #VMAs

"We must resist." pic.twitter.com/6ub4AF9VXA

— Hardys Closet (@HardysMedia) August 28, 2017
As Breitbart reports, the political agenda at the VMAs did not end with Paris' remarks.
The ceremony's organizers were also sure to invite six transgender military members onto the red carpet.
Interesting, of course, is the fact that MTV literally never did this during the 7 years Obama's military excluded transgender troops.
Still, that didn't stop one transgender veteran – Laila Ireland – from claiming to Billboard, "historically, the VMAs have been a huge platform for social issues that are currently happening, so being able to have the platform and share our stories is important to us."
VMAs host Katy Perry – who is looking more and more like Justin Bieber the more she delves into the world of feminism – also got candidly political, claiming the world is currently experiencing an "apocalypse."
⚡ @katyperry slayeddd that entrance pic.twitter.com/2NsuJumo6X

— MTV (@MTV) August 28, 2017
Meanwhile in the real world, inhabitants of Texas are currently dealing with the disastrous effects of Hurricane Harvey.
This deputy worked throughout the night doing high-water rescues in #Houston until he could no longer stand. This is Texas. #HurricaneHarvey pic.twitter.com/uk7Ri7nx24

— CHIEF (@texashabanero) August 28, 2017
According to The Guardian, two deaths have been confirmed in Houston, emergency officials in which reportedly received more than 56,000 calls for help between Saturday evening and 1pm on Sunday.
Some parts of the area are expected to see an entire year's worth of rain over the next week as the weather system associated with Hurricane Harvey continues to unleash what FEMA's director has described as Texas' worst disaster in history.
Catch the latest on Hurricane Harvey below.
Sources:
Breitbart
The Guardian
The Washington Post
Pro-Refugee Benedict Cumberbatch: I Would House Migrants But I Don't Want Them Around My Newborn
Benedict Cumberbatch won't house refugees because he doesn't want them around his newborn baby.
Benedict Cumberbatch, another scummy Hollywood type famous for his role in Hamlet, is one of the top virtue-signallers on the topic of refugees. In an interview with The Big Issue, Cumberbatch claimed that when it comes to housing refugees he "did look into it," but decided not to go through with it.
Cumberbatch seems like he's turning about-face, even admitting on multiple occasions that the fact that he was a new father made him get carried away with his rhetoric on the migrant crisis.
Cumberbatch even reportedly said "f*** the politicians" in response to their handling of migrants fleeing Syria.
According to Cumberbatch's interview with The Big Issue he even admits that he got "heated" and had a "knee-jerk reaction" to the refugee crisis.
"I got very heated about it on occasions, and I do regret that," he said. "But it was a knee-jerk reaction in terms of the refugee crisis."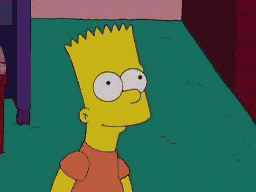 Cumberbatch even admitted that he sometimes gets carried away over the migrant crisis on camera once before.
Then, Cumberbatch revealed the true reason he doesn't want refugees in his home: because he has a newborn baby…
"I don't know if it is worth bringing this up, but being conscious of the magazine I'm talking to – people were saying, 'You've got a home, why don't you house refugees?' And we did look into it. But we had, then, a very new baby – maybe four or five months old."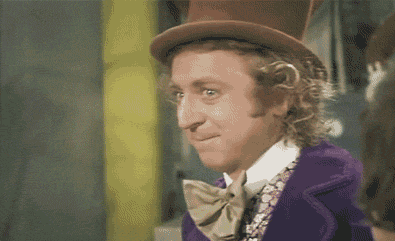 Scumberbatch couldn't be bothered to take in a few refugees of his own but he was willing to make this sappy video trying to make you feel sorry for them.
Sources:
The Big Issue
H/T Breitbart
Tennessee Theater Bans 'Gone With The Wind' Over Complaints Of Insensitivity
A theater in Tennessee is cancelling all future showings of Gone With The Wind because of complaints made following its last showing at the theater.
First leftists came for Confederate statues. One man was even caught trying to blow up a Confederate statue in Houston. One girl even started a petition to replace confederate monuments with statues of Britney Spears.
Then, the leftists came for things that weren't even Confederate in the first place. They tried to attack a mascot, a horse named Traveler, trying to connect it to Robert E. Lee. Speaking of mistaking people for Robert E. Lee, ESPN actually rescheduled an Asian-American sportscaster because his name was Robert Lee.
Now, they're coming for 'Gone With The Wind' – an acclaimed 1939 film about a Civil War-era plantation.
WREG is reporting on the Orpheum Theater's decision to ban the film:
"While title selections for the series are typically made in the spring of each year, the Orpheum has made this determination early in response to specific inquiries from patrons," the Orpheum group said.
The outlet further reports:
"As an organization whose stated mission is to 'entertain, educate and enlighten the communities it serves', the Orpheum cannot show a film that is insensitive to a large segment of its local population," the theater's operators said in a statement.
The theater's last screening of Gone With The Wind on August 11 reportedly drew several negative comments despite the fact that the historic theater has shown the film numerous times in the past several decades.
The rest of the Orpheum's 2018 film roster will be made available in the spring of 2018.
News of Gone With The Wind's blacklisting have prompted quite a stir online.
When do the book burnings start? #LiberalismIsAMentaldisorder

— Dave Rankine (@daveonthejob) August 26, 2017
Frankly, my dear, this was just a matter of time. 😢

— Lynne (@LHoutteman) August 26, 2017
Even though Hattie McDaniel won an Academy Award 4 her performance in that film. #SMH

— GiMiller2 🇺🇸 (@JCurtis57) August 26, 2017
Soon all bibles will be confiscated and destroyed for containing slave stories.

— Ray Levesque (@LevequeThots) August 26, 2017
As long as the sheep keep giving in the wolves will be fat & dangerous

— TRUMP'S USA (@drmrs121) August 26, 2017
I watched it the other day! DVR & CD
Buy the classics before they're burned!

— Toni Price 🇺🇸🇺🇸 (@Toni_Price) August 26, 2017
And so it begins, or continues..🤯

— Glyn Davis (@GlynDalek) August 26, 2017
It is called HISTORY. wait, let's erase all the past and pretened it never happened! Utter foolishness

— anji patterson (@anjihooper) August 26, 2017
STOP! STOP! STOP! I CAN'T TAKE IT ANYMORE!!

— Liz Vogel Smith (@vogel_smith) August 26, 2017
I'm so old I can remember when the left was against cenorship of art

— TomL (@lesser_tom) August 26, 2017
Good grief. If they're offended, they don't have to go watch it. This is just another form censorship.

— ObamaGate.Bonnie (@BonnieM07136192) August 26, 2017
Wonder if the Oscar will be taken away from the movie.

— Sharon Erickson (@SharonEinAZ) August 26, 2017
The alt-left has extended their hate to all sorts of inanimate objects – what will be next?
Source:
WREG
Report: Stuntwoman Killed On Set Of Deadpool 2 Was An Unqualified Diversity Hire
Featured Image via Darryl Dyck, The Canadian Press, AP Images
A stuntwoman killed on the set of 'Deadpool 2' was reportedly known to be too inexperienced for the maneuver but was instructed to complete it anyways because her being an African-American woman was important to producers.
According to The Hollywood Reporter, S.J. Harris died on August 14 in Vancouver while filming a scene in which she was supposed to "exit a building, descend a ramp over three small stairs and stop on a nearby landing" while on a Ducati motorcycle.
"For a stunt professional," the outlet reports, "it would have been a cinch. But Harris had never even been on a film shoot before."
The Hollywood Reporter states that in the days before the shoot for the scene, "the crew was said to be growing increasingly agitated and nervous about the potential for something to go wrong."
"She was improving, but I was watching her and, oh my God, I thought, 'it's just a matter of time before she crashes into a wall or runs somebody over,'" The Hollywood Reporter quotes one stunt performer as stating.
Despite the fact that Harris reportedly crashed the stunt vehicle several times while training, the film's producers allegedly would not heed warnings from the stunt team about Harris' unsuitability for the stunt.
As a result, Canada's WorkSafeBC reports that Harris – during the first live take of the scene – "continued driving beyond the planned stopping spot on the stairway landing and continued to drive down a second ramp built over the bottom stairs and across the roadway."
Harris reportedly kept moving until she slammed into a concrete curb and "was thrown off the motorcycle and propelled through a plate-glass window of a building."
According to Vulture, the character Harris was filling in for was Zazie Beetz's Domino – an African-American member of the X-Force.
Producers reportedly had the option of having one of the more readily available white stuntmen in Hollywood complete the stunt but were under pressure to have a stunt actor of the same race and gender as Domino perform the stunt.
Productions in the past have come under fire for looking outside of a character's race/gender for a stunt double, such as in the case of Gotham, whose producers decided to have a white stuntwoman paint herself black to fill in for a black actress. After considerable backlash, they recanted and cast a black stuntwoman – of which there are reportedly not very many – instead.
Sources:
Deadline
Vulture
The Hollywood Reporter