Pro-Refugee Benedict Cumberbatch: I Would House Migrants But I Don't Want Them Around My Newborn
Benedict Cumberbatch won't house refugees because he doesn't want them around his newborn baby.
Benedict Cumberbatch, another scummy Hollywood type famous for his role in Hamlet, is one of the top virtue-signallers on the topic of refugees. In an interview with The Big Issue, Cumberbatch claimed that when it comes to housing refugees he "did look into it," but decided not to go through with it.
Cumberbatch seems like he's turning about-face, even admitting on multiple occasions that the fact that he was a new father made him get carried away with his rhetoric on the migrant crisis.
Cumberbatch even reportedly said "f*** the politicians" in response to their handling of migrants fleeing Syria.
According to Cumberbatch's interview with The Big Issue he even admits that he got "heated" and had a "knee-jerk reaction" to the refugee crisis.
"I got very heated about it on occasions, and I do regret that," he said. "But it was a knee-jerk reaction in terms of the refugee crisis."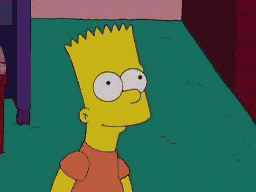 Cumberbatch even admitted that he sometimes gets carried away over the migrant crisis on camera once before.
Then, Cumberbatch revealed the true reason he doesn't want refugees in his home: because he has a newborn baby…
"I don't know if it is worth bringing this up, but being conscious of the magazine I'm talking to – people were saying, 'You've got a home, why don't you house refugees?' And we did look into it. But we had, then, a very new baby – maybe four or five months old."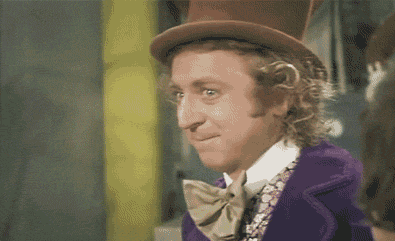 Scumberbatch couldn't be bothered to take in a few refugees of his own but he was willing to make this sappy video trying to make you feel sorry for them.
Sources:
The Big Issue
H/T Breitbart
Mike Cernovich Leads The Way In Media, Helps Bring To Light 'An Open Secret' Exposé Into Hollywood Sex Abuse
Journalist, documentary filmmaker and author Mike Cernovich is charging forward in the epic battle to expose Hollywood pedophilia and rampant sexual abuse.
He and Cernovich.com have been relentlessly covering, investigating, and exposing the serial predators that infest the Hollywood scene and taint the film industry.
This was glaringly apparent when Cernovich tweeted a link to the 2014 bombshell documentary 'An Open Secret.' The documentary points fingers at some of the most prolific predators operating in Hollywood,(some currently) and provides in-depth heart-wrenching testimony from victims and their families.
The tweet quickly gained steam. Cernovich's audience spread the tweet like wildfire. At of the time of this posting, the tweet has over 315K impressions in about 24 hours. 
Cernovich.com has reached out to the film's financier Gabe Hoffman @GabeHoff. Hoffman responded with the statement, "93% positive Rotten Tomatoes film critic rating, over 1 million internet views of our film…" he continued by asking the question "So why are Hollywood pedophiles still 'An Open Secret'?" Hoffman concluded by asserting "Maybe it has something to do with the MSM [Mainstream Media] lack of exposing these powerful predators.
Yahoo Entertainment was one of the first MSM outlets to follow Cernovich's lead nearly 24 hours later when they tweeted:
#ThemToo: 'An Open Secret' is free on @Vimeo in wake of Harvey Weinstein scandal https://t.co/Dns4X4Q1aC pic.twitter.com/Go24dXxQlR

— Yahoo Entertainment (@YahooEnt) October 16, 2017
Yahoo's tweet was accompanied by an article by Ethan Alter in which Alter wrote, " as the fallout from the Harvey Weinstein scandal continues to engulf Hollywood, previously whispered secrets about sexual abuse and harassment within the industry are finally being amplified to the general public. The success of the ongoing #MeToo social media movement further illustrates that people are willing and eager to listen to stories that were previously ignored or pushed to the margins of news reports."
Another article, written by Paul Bond of The Hollywood Reporter on 10/13 sharply stated, "Much of the movie focuses on the now-defunct Digital Entertainment Network, which sprung up around the turn of the century when Hollywood was still trying to figure out the internet. The company, known as DEN, generated lots of buzz and attracted some high-profile investors, including congressman-turned movie producer Michael Huffington; film and music mogul David Geffen; and Bryan Singer, the director of two X-Men movies."
It was great to see these outlets stand up and publicly promote the documentary. Cernovich.com commends them for doing their part to expose the deeply rooted Hollywood pedophilia problem.
But the question remains, where is the rest of the mainstream media? They claim they are a platform for victims of sexual abuse, but remain oddly silent by not promoting a film that exposes the truth about a slice of the seedy element hiding inside Hollywood. Mike Cernovich is hoping to change that.
I have written this article as an open call to action for the mainstream media. Join the fight and stand with Cernovich.com by supporting the victims of Hollywood's epidemic of sex abuse. The film is free for viewers until 10/22 here.
CERNOVICH EXCLUSIVE: New Roman Polanski Sexual Abuse Victim Speaks Out. "I was 10 years old."
WARNING: Story contains disturbing information.
New disturbing allegations have surfaced in the social media uproar regarding accused serial sexual predator Harvey Weinstein. These new allegations implicate Weinstein's old friend and fugitive child rapist, Roman Polanski.
Artist Marianne Barnard out of Santa Barbara posted allegations on her Twitter profile that "#RomanPolanski took photos of me naked & in fur coat on beach in Malibu, I was 10 yrs old. He went on from there. This ends now #ROSEARMY." The hashtag #rosearmy is in reference to actress Rose McGowan's new twitter movement to expose Hollywood sexual predators.
Marianne grew up in Malibu California. She graduated from Santa Monica High School and she attended USC's Idyllwild School of Music and the Arts. She also received her Bachelor of Arts, Fine and Studio Arts, from Pepperdine University. Cernovich.com has reached out to Marianne for comment.
Marianne Barnard responded to Cernovich.com with the proclamation,"We as a society, need to unite against this perverse and pervasive force currently infesting our American culture and ultimately worldwide. I hope me coming forward, inspires others to speak out and empowers them to expose those who have abused them. You are not alone."
Marianne's representative Susan S. Moss, of Moss Creative Media Group, stated: "Let this be a #voiceforvictimsofsilence and remember #silenceistheenemy."
#RomanPolanski took photos of me naked & in fur coat on beach in Malibu, I was 10 yrs old. He went on from there. This ends now #ROSEARMY https://t.co/CXoABPSn6H

— Marianne Barnard (M) (@Marianne_M_B) October 13, 2017
The tweet was followed by others. Including accusations that her mother "always blamed me & called me a "little Lolita", allowed other men & my dad to sexually use me."
For anybody unaware of Roman Polanski's past criminal exploits I have provided a brief synopsis below.
Director and sexual predator Roman Polanski raped a thirteen-year-old girl in 1977. The victim Samantha Geimer was photographed nude on more than one occasion by Polanksi. On the second occasion, Polanski gave the victim alcohol and quaaludes before raping her.  The scene of the crime was celebrity Jack Nicholson's home. Nicholson wasn't present but his then-girlfriend Anjelica Huston was. Huston even knocked on the door of the room where the rape was taking place, during the act.
After the allegations surfaced and Polanski was indicted by grand jury for five charges.
Rape by use of drugs

Perversion

Sodomy

Lewd and lascivious act upon a child under 14

Furnishing a controlled substance to a minor.
Polanski took a plea deal, terms of which included dismissing the original five charges in exchange for a guilty plea of 'unlawful sexual intercourse.' In 1978 After learning that he would be facing prison time, Polanski fled to France before his sentencing. Polanski has since moved to Poland. Due to this violation of terms, he is still facing the original charges in the US.
One of Polanski's most outspoken defenders was none other than Harvey Weinstein. In a statement in 2009, Weinstein was quoted as defending Polanski saying "Whatever you think about the so-called crime, Polanski has served his time." Apparently, Weinstein doesn't agree that furnishing quaaludes and alcohol to a 13-year-old girl before raping her is a crime. Weinstein has found himself in the hot seat over dozens of his own sex scandals, including rape allegations that have surfaced in the last week.
Maybe it is a case of "birds of a feather flock together." Only time will tell. Cernovich.com will continue to investigate these allegations and crimes. We are proud to be a platform for victims of sexual abuse to speak out against the newly unveiled, disgusting underbelly of Hollywood. We encourage more voices to reach out and tell their story. Only by empowering the current victims will we be able to call out the predators and save future potential victims.
Even Grown Men Are Now Speaking Out About The Abuse They've Faced At The Hands Of Hollywood Perverts
Lately, the news cycle has been completely dominated by stories of young vulnerable women being exploited by powerful actors and moguls such as Ben Affleck and Harvey Weinstein.
But it seems that Hollywood hasn't just been a hotbed of "casting couch" misconduct towards women. Male Hollywood celebrities are also starting to trickle forward with their own claims of, sexual assault. Actor Terry Crews came forward earlier this week claiming that a high profile Hollywood titan groped his genitals at a party. Has his story empowered other male actors to overcome the perceived stigma of male sexual assault?
Actor Terry Crews came forward earlier this week claiming that a high profile Hollywood titan groped his genitals at a party. Has his story empowered other male actors to overcome the perceived stigma of male sexual assault?
James Van Der Beek, former star of hit show "Dawson's Creek" has come forward claiming in a series of tweets, that he was also a victim of sexual abuse. The star spoke out against Weinstein's acts as "criminal" and "unacceptable," and claimed that as a young actor he "had [his] ass grabbed by older, powerful men."
What Weinstein is being accused of is criminal. What he's admitted to is unacceptable – in any industry. I applaud everybody speaking out.

— James Van Der Beek (@vanderjames) October 12, 2017
I've had my ass grabbed by older, powerful men, I've had them corner me in inappropriate sexual conversations when I was much younger…

— James Van Der Beek (@vanderjames) October 12, 2017
I understand the unwarranted shame, powerlessness & inability to blow the whistle. There's a power dynamic that feels impossible to overcome

— James Van Der Beek (@vanderjames) October 12, 2017
FTR, the harassment I tweeted about was by people 99.9% of you don't know. 2 were charged (by others) & punished. The other has since died.

— James Van Der Beek (@vanderjames) October 12, 2017
This last tweet caught my attention for a different reason than the rest.
Van Der Beek made the claim that 2 individuals "were later charged (by others) & punished." They allegedly assaulted James and he never came forward for those incidents. Could that mean that more victims are out there who are afraid to come forward?
The second point in this tweet states, "the other has since died." Again, I raise the question – why does that matter?
Does the death of a predator negate his past crimes or give any of the victim's justice? What about the others involved. Shouldn't they face exposure for their crimes?
How are we supposed to confront and address the seemingly systematic sexual impropriety of an industry, when people who know information are afraid to speak out? Even after their accusers have "since died." How do these predators hold so much power over their victims, even after death?
Cernovich.com will continue to ask these difficult questions to get to the bottom of this Hollywood sex abuse scandal and encourages anyone with information to come forward. The time has come to address the star-studded elephant in the room.
If you don't come forward for yourself, do it for those who haven't escaped the clutches of their abusers.